G
ull

Kha

n
MONEY MINDSET EXPERT
Find your clear path to abundance & prosperity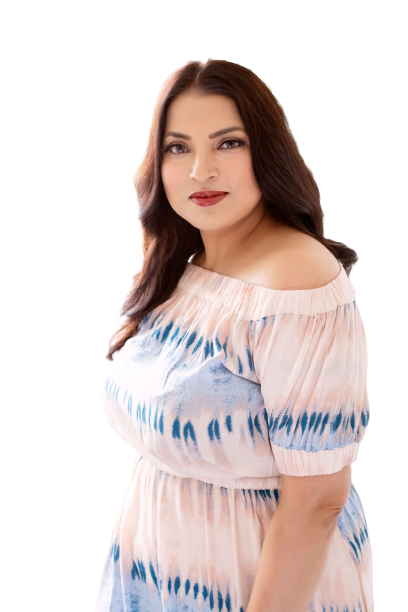 Energy Clearing For Attracting Abundance
Everything in this world is made up of energy. Your thoughts, feelings, and emotions are made up of energy. The things that people do or say to us also have energy. And throughout our lives, these things remain in us. Some we process and release, others go deep into our subconscious and affect the way we think, feel, and the way we live. 
So what does energy clearings do for you? 
It helps you rewire your brain and change the way you think about yourself. 

It also helps you unblock the flow of energy and get you to a higher frequency. 

Doing so helps you clear your mind and attract all the good things you deserve. 

That's what energy clearing does. 
If you're ready to let go of your old self, if you're ready to find healing, then energy clearing is for you.
Let me help you unblock your limiting beliefs, heal your hidden pains with positive healing energy, and finally live the life of abundance you've always wanted.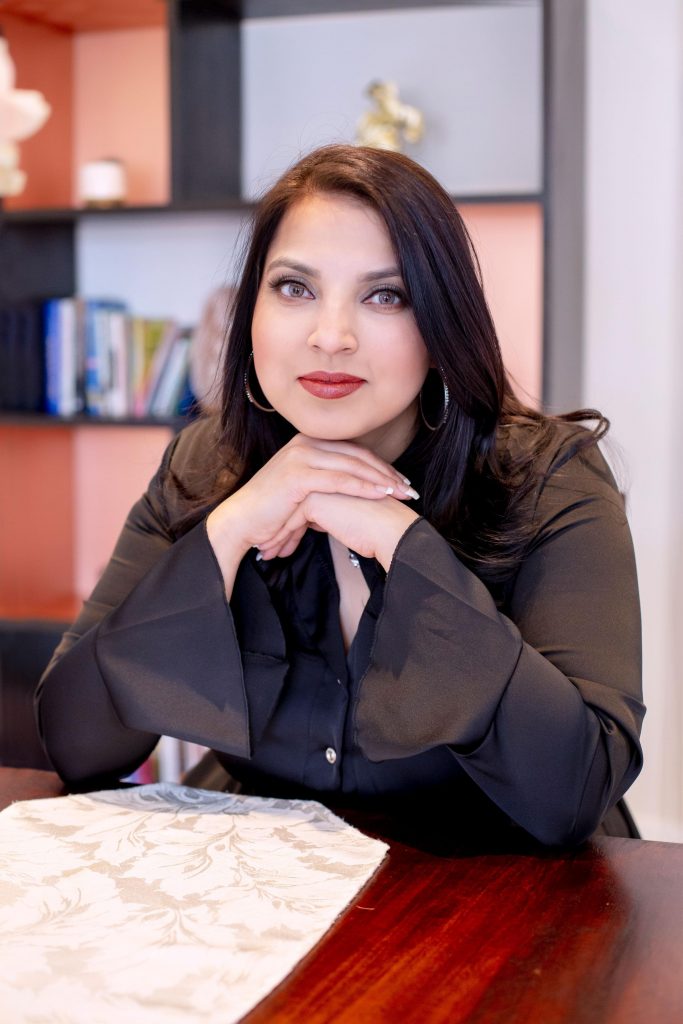 Gull Khan is an International #1 best-selling author, international speaker, podcaster, Barrister, Attorney, Solicitor, Intuitive Life Coach, an EFT expert, an Energy healer, a Money Mindset expert, and a Mother.
Gull is a former Banking and Finance Lawyer, who left her corporate job to pursue her passion and become a Money Mindset Expert and Healer. She helps Entrepreneurs break free from their limiting beliefs about money so that they can live a life of unlimited abundance.
Gull successfully overcame her battle with dyslexia and then completed her Law Degree at Queen Mary, University of London. She then went on to become a Barrister with Middle Temple (UK), Attorney with the New York Bar and a fully qualified Solicitor with the Law Society of England and Wales in the UK. As a lawyer, she has worked for some of the top international law firms, such as Skadden, Arps, Slate, Meagher & Flom, and Herbert Smith as well as international companies, such as Shell Inc.
Gull is a trained Intuitive Life Coach and a certified Emotional Freedom Technique (EFT) expert, with a special focus on money in each discipline. Gull has helped hundreds of men and women to heal their money stories and to manifest between $2000 to $830,000 within 8 weeks.
Gull lives with her two children, two cats in London and has two passions, money and Bollywood.
Shannon manifested $30,000 in one month!
Martine De Luna had her LIVE workshops SOLD-OUT
Viktor gains 5 clients within a week!
Skeeter has her first 5 figure month and a major breakthrough with her mother!
Sabine Matharu makes $4k in a day, gets 100 clients in 90 days and becomes a Amazon best selling author in 20 categories
Kusha surpassed her 6 figure corporate salary with income from her online business.
Raluca Makes £9k in one day after leaving her job!
Steph Clears Debt of $150K
Jen Finally Gets Clear On Her Life Purpose
Rashila Wins a Platinum Award After Working with Gull
Rima has a SOLD OUT launch for her first online program within 4 weeks
Linda now has certainty and happiness around money.
Leslie Lands Her Dream Job within 4 Weeks of Joining the Mastermind
Dawn Is Offered a 6 Figure Contract Within 2 Months Of Joining the Mastermind
Genevieve finally understands her money story and overcomes her self-sabotage!
Nancy Lands Her Dream Business Contract within 2 Months of joining Gull's Mastermind
Kim successfully starts a NEW business during the coronavirus pandemic whilst being 9 months pregnant.
Mayreen's successfully launches another business whilst homeschooling her 5 children.
Diana's Successfully launches online business and continuously gets clients during covid19 pandemic